| | S | M | L | XL | XXL | XXXL |
| --- | --- | --- | --- | --- | --- | --- |
| NECK | 14.5 - 15 | 15.5-16 | 16.5-17 | 17.5-18 | 18.5-19 | 19.5-20 |
| CHEST | 36 - 38 | 38 - 40 | 42 - 44 | 44 - 46 | 46 - 48 | 48 - 50 |
| WAIST | 28 - 30 | 32 - 34 | 36 - 38 | 40 - 42 | 44 - 46 | 48 - 50 |
| SLEEVE | 32 - 33 | 33 - 34 | 34 - 35 | 35 - 36 | 36 - 37 | 37 - 38 |
| HIP | 34 - 36 | 38 - 40 | 42 - 44 | 46 - 48 | 50 - 52 | 54 - 56 |
| HAND | 7.5 - 8 | 8.5 - 9 | 9.5 - 10 | 10.5 - 11 | 11 - 11.5 | 12 - 12.5 |
| HEAD | 21 - 21.5 | 22 - 22.5 | 22.75 - 23 | 23.5 - 24 | 24 3/8 - 24 7/8 | 25 - 25.5 |
| PANT SIDE SEAM | | | | | | |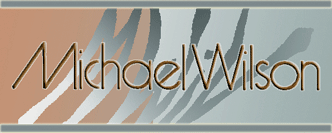 DESIGNER AND TAILOR SINCE 1983
Before beginning, read the guidelines below and then compare your measurements to the chart above. For the best fit, wear little or no clothing while measuring, and use a fabric tape measure. If your measurements do not coorespond with the chart above, you may choose to have your order
"MADE TO MEASURE
".
Click here for that measurement sheet and then
CONTACT US
.
NECK: Measure around the middle of neck (at the Adam's apple). Allow room for your index finger to fit between the tape and your neck for a comfortable fit.
CHEST: Wrap the tape around the highest part of your chest and shoulder blade. then drop your arms to your sides to measure.
WAIST: Measure around your natural waistline, keeping the tape comfortably loose.
SLEEVE: Bend arm and place on hip. Measure along the arm from the center back of you neck over your shoulder and then to your wrist.
HAND: Measure around the dominant hand starting at the knuckles, omitting the thumb.
MEASURING INSTRUCTIONS FOR MEN